Forwarding to Amazon FBA & Vendor
FLEX. offers a last-mile delivery for your cargo units to Amazon FBA warehouses in any country in Europe (Germany, Poland and Czech Republic in particular). Forwarding for FBA and Vendor orders.
FLEX. offers all-in-one logistics solutions for Amazon sellers in Europe, no matter if you are a manufacturer, brand owner, e-retailer, importer, distributor or a wholesaler. FLEX. can provide you with a whole range of logistics services that will allow you to focus your resources on your core business instead of day-to-day operations.
FBA Warehouse Delivery in Europe
FLEX. can provide you with a complete set of logistics services designed for Amazon sellers from outside the European Union.

We also work with shipping companies, forwarding agents and trucking operators.

Short and long term warehousing available upon request.

• Cost effective sea freight to Gdansk/Gdynia Ports; by air to Warsaw Airport; by rail to terminals in Kutno, Lodz, Malaszewicze, Pruszkow, Warsaw,

• Customs brokerage service in Poland - selected cooperation partners in Poland will ensure a swift customs clearance within a matter of hours, when customs declarations information transfer is done prior to arrival of your cargo,

• Professional distribution partners for FTL and LTL deliveries in Europe showing live tracking information along the whole route.
Let's work together to take your ecommerce business to a new fulfillment level.
Importer of record
You can make FLEX. an 'importer of record' to clear the customs in Poland. Once we receive the units, we make sure they are FBA prepped, and forward it to FBA warehouse in any country in Europe (Germany, Poland and Czech Republic in particular) using our partner carriers or courier shipping companies.
Simple forwarding
Simple forwarding is also availabe. We receive your goods, which are already prepped for Amazon FBA & Vendor orders, label the units with Amazon box / pallet / shipping labels and book a delivery slot with local Amazon Fulfillment Center to deliver the cargo on time and within budget.
Optimize your supply chain
FLEX. can take care of all logistics parts of handling your parcels, pallets or containers in Europe as well. Fast, reliably and efficiently. We work with our clients to help them optimize a supply chain deliveries for "Small-Parcel Delivery" as well as "LTL/ FTL-Delivery" transports within the European Union.
Bonded warehouse
Keep your cargo within our bonded warehouse for as long as you want. Clear the customs for only part of the shipment, avoid paying import duty and taxes in advance, prolong it when needed.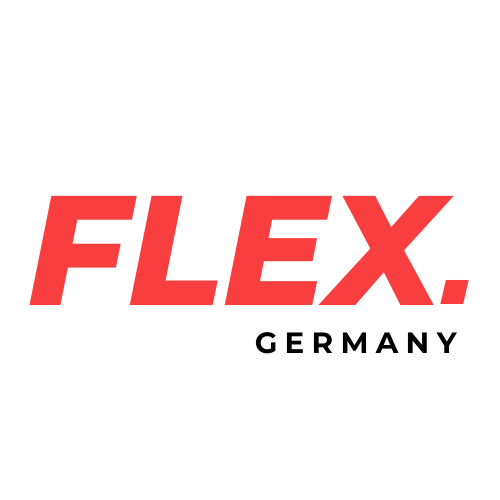 FLEX. has now 2 warehouse locations in the EU - our main warehouse in located in Poland but thanks to our second location in Germany, near the Port of Hamburg, we can receive your cargo in sea containers, unload them, prep for Amazon FBA, offer pre-Amazon storage or forward to Amazon fulfillment centers in Germany or other parts of the European Union. Customs clearance in Germany available.
and a 5-star customer service
Give us a chance to earn your business with our 30-Day Risk-Free Trial.
Just fill out the form and we will contact you right away.