Modern ecommerce require companies to invest heavily in warehousing and logistics capabilities.
Online customers expect low prices but high quality of service, including fast deliveries and easy returns.
Ecommerce companies can now outsource their logistics operations to 3PL providers such as FLEX.
Thanks to our advanced automation abilities and optimized logistics processes, we can take your order fulfillment to a new level.
FLEX. warehouses are located in the center of Europe –  in Germany and Poland, in an area considered a modern and rapidly growing logistic hub with direct rail, road and air connections to Europe, China and beyond.


Being located in Germany and Poland, members of the European Union, we are also a part of EU's single market, the EEA (European Economic Area) – your goods can be shipped freely between any member countries: Austria, Belgium, Bulgaria, Croatia, Republic of Cyprus, Czech Republic, Denmark, Estonia, Finland, France, Germany, Greece, Hungary, Ireland, Italy, Latvia, Lithuania, Luxembourg, Malta, Netherlands, Poland, Portugal, Romania, Slovakia, Slovenia, Spain, Sweden, and the United Kingdom. The EEA includes also Iceland, Liechtenstein, and Norway.
Thanks to a short distance to Amazon Fulfillment Centers in Poland, Czech Republic and Germany, FLEX. can provide fast and cost-effective FBA prep and forwarding services for all e-commerce sellers who import their inventory for the European marketplaces:

• LCJ2 – Lodz / Pabianice, Poland – approx. 90 km / 56 miles
• POZ1, Poland – approx. 185 km / 115 miles
• SZZ1, Poland – approx. 435 km / 270
• WRO1-4, Poland – approx. 215 km / 133 miles
• KTW1, Poland – approx. 248 km / 154
• PRG1 / PRG2, Czech Republic – approx. 435 km / 270 miles
• LEJ1, Germany – approx. 490 km / 304 miles
• BER3, Germany – approx. 440 km / 273 miles
Our convenient, central location, allow us to process effectively inbound shipments from any part of the world. You can reach us:


• by air – approx. 140 km from Warsaw Chopin Airport handling international cargo operations.


• by road – next to A1 motorway (north-south line, exit 'Kutno-Wschod'), approx. 40 km from the A1/A2 crossroads, near national roads DK 92, DK 1, DK 60.


• by rail – next to railway line E-20, connecting Berlin with Warsaw and Moscow, on the New Silk Rail Road from China to Europe, near to the main railway line north-south (No. 131) on the Baltic-Adriatic Corridor.


• by sea – direct rail connections from sea ports in Poland (Gdansk, Gdynia), Germany (Wilhelmshaven, Hamburg, Bremerhaven, Duisburg), the Netherlands (Rotterdam), Belgium (Antwerp) and even the United Kingdom.
Boasting over 40 years of combined experience in the e-commerce and logistics industry, our friendly management team is always available to advise our partners with well informed knowledge in all aspects of fulfillment operations, cross-border logistics and online retail in Europe.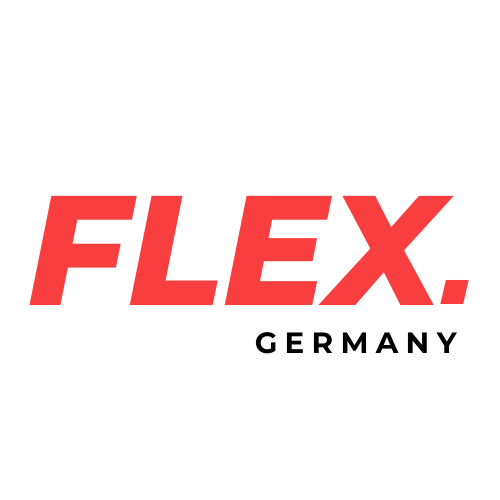 Our e-commerce 3PL in Germany is conveniently located in the container terminal of Wilhelmshaven (the 3rd larger container port in Germany and the only deep water sea terminal) which also allows for easy and cost-effective access to container terminals in the Hamburg, Bremerhaven, Rotterdam and more. We can receive your cargo in sea containers, unload them, prep for Amazon FBA, offer pre-Amazon storage or forward to Amazon fulfillment centers in Germany or other parts of the European Union. Customs clearance in Germany available.
Order fulfillment services for online retailers. Location: Germany and Poland, in the center of Europe. You sell, we ship your orders. FLEX. will provide you with a mix of experience, reliability and scalability to help you grow your online business to new levels.
End-to-end logistics for Amazon sellers in the Eastern Europe. No 1 alternative in the Eastern European Union (EU). For all e-commerce sellers who ship their inventory to Fulfillment Centers in Poland, Germany and Czech Republic.
and a 5-star customer service
Give us a chance to earn your business with our 30-Day Risk-Free Trial.
Just fill out the form and we will contact you right away.